Stephanie Beretta-Campbell
Realtor®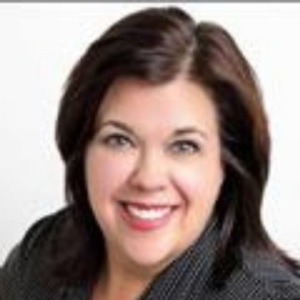 Stephanie Beretta-Campbell, Realtor®
My love affair with real estate started in 2000 when I decided to leave the booming tech sector of Silicon Valley in the Bay Area, California. After 10 years as a project manager for start-up companies, I was looking for stability and structure; yet I still longed to be a part of something exciting, dynamic and emotionally fulfilling. At this time, I began work in the field of real estate in Escrow and Title Insurance. The fast pace, high pressure of contract management, combined the personal and meaningful connection with clients throughout the home buying and selling process was a perfect blend of my heart's desire, ambition and problem-solving crusader abilities.
Following the highs and lows of the real estate roller-coaster, I served in many different roles throughout my 13-years career in title and escrow. This "ride" relocated me from San Jose, California, to Houston, Texas and later to Salt Lake area in 2005 to serve as a corporate trainer. My next opportunity in real estate came in 2012 when I went to work in the commercial real estate sector. It was an exciting time to be a part of the explosive plans of the new tech boom in Utah as Silicon Slopes evolved from a vision and continues with full force as projected.
The culmination of 18 years of real estate experience from every side of the transaction including title and escrow, lending and property valuation as well as an in-depth understanding of the market and how it will be impacted by future plans of corporate development allows me to bring more to the table than your average agent. As a Realtor Extraordinaire!, it is my passion to serve as champion, advocate and
trusted advisor to my clients. I truly love what I do and am incredibly blessed to have the opportunity to help people both define and find their 'happily ever-after'.
Let me put my experience to work for you!
Under Contract
1003 E 1300 S
Provo, UT 84606