Finance your dream home in Utah
Imagine buying your dream home. Connect with a lender to help you make it happen.
Sponsoring Lenders: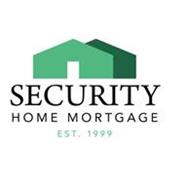 A team of local financing experts are ready to guide you through the home buying process. We are committed to fast, professional, courteous and personal service to help you understand and feel at ease throughout the home buying process. Our trained and certified loan originators specialize in financing homes in the Utah County / South Salt Lake County area real estate market. We are prepared to find the right loan program with competitive rates and low down payments for you.
---
New American Funding (NAF) is a correspondent lender, they underwrite and service the majority of our loans. NAF offers low rates, no origination fees, phenomenal 100% financing opportunities, and can close a loan in as little as 14 business days when needed. New American Funding offers Conventional, FHA, Streamline, Jumbo, Purchase and Refinance Mortgage Loans.
---
I have a passion for helping my clients achieve their financial goals with real estate. In my opinion, it's the greatest way to build wealth and get ahead financially.

Whether you're a first-time home buyer, looking to trade up, deciding to downsize, or simply wishing for a change, I'm confident that I will be able to meet and surpass your expectations.

Your mortgage is more than just a rate. It's a strategy to build wealth. To ensure we get the right financing in place, we'll review your budget, income and savings, identify your goals, and help you get a clear picture of what type and amount of loan is realistic.

I'm looking forward to meeting you and helping you achieve your goals through real estate.
---
Have The Lenders Contact Me About